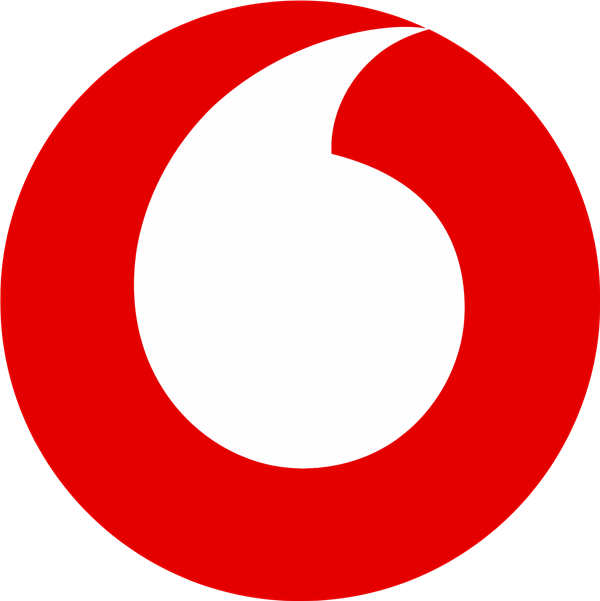 Deutsche Bank Aktiengesellschaft reiterated their buy rating on shares of Vodafone Group Public (LON:VOD – Free Report) in a research note released on Wednesday morning, Digital Look reports. Deutsche Bank Aktiengesellschaft currently has a GBX 165 ($2.03) price objective on the cell phone carrier's stock.
A number of other research analysts also recently commented on VOD. Citigroup began coverage on Vodafone Group Public in a report on Thursday, October 5th. They issued a neutral rating for the company. Barclays reaffirmed an equal weight rating and issued a GBX 95 ($1.17) price target on shares of Vodafone Group Public in a report on Monday, November 6th. Finally, JPMorgan Chase & Co. cut their price target on shares of Vodafone Group Public from GBX 92 ($1.13) to GBX 89 ($1.09) and set a neutral rating on the stock in a report on Wednesday. One research analyst has rated the stock with a sell rating, four have assigned a hold rating and two have assigned a buy rating to the company's stock. Based on data from MarketBeat, Vodafone Group Public presently has a consensus rating of Hold and a consensus price target of GBX 108.90 ($1.34).
Check Out Our Latest Analysis on Vodafone Group Public
Vodafone Group Public Trading Up 2.5 %
Shares of
VOD
opened at GBX 75.05 ($0.92) on Wednesday. The company has a market capitalization of £20.32 billion, a P/E ratio of 227.42, a P/E/G ratio of 0.59 and a beta of 0.51. Vodafone Group Public has a one year low of GBX 69.73 ($0.86) and a one year high of GBX 103.24 ($1.27). The company has a debt-to-equity ratio of 109.39, a quick ratio of 0.78 and a current ratio of 0.89. The stock has a 50-day moving average price of GBX 77.12 and a 200 day moving average price of GBX 76.63.
Vodafone Group Public Dividend Announcement
The firm also recently announced a dividend, which will be paid on Friday, February 2nd. Shareholders of record on Thursday, November 23rd will be issued a €0.05 ($0.05) dividend. The ex-dividend date is Thursday, November 23rd. This represents a yield of 5.07%. Vodafone Group Public's dividend payout ratio is currently 2,424.24%.
Vodafone Group Public Company Profile
Vodafone Group Public Limited Company provides telecommunication services in Europe and internationally. It offers mobile connectivity services comprising end-to-end services for mobile voice and data, messaging, device management, BYOx, and telecoms management, as well as professional and consulting services; and fixed line connectivity, such as fixed voice and data, broadband, software-defined networks, managed WAN, LAN, ethernet, and satellite; and financial services, as well as business and merchant services.
See Also
Receive News & Ratings for Vodafone Group Public Daily - Enter your email address below to receive a concise daily summary of the latest news and analysts' ratings for Vodafone Group Public and related companies with MarketBeat.com's FREE daily email newsletter.