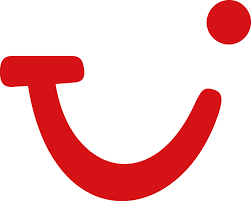 TUI AG (LON:TUI – Get Free Report) shares passed above its 50-day moving average during trading on Wednesday . The stock has a 50-day moving average of GBX 444.98 ($5.46) and traded as high as GBX 495 ($6.08). TUI shares last traded at GBX 488.80 ($6.00), with a volume of 1,042,415 shares.
Wall Street Analyst Weigh In
Separately, Barclays raised their price objective on TUI from GBX 470 ($5.77) to GBX 690 ($8.47) and gave the company an "underweight" rating in a report on Friday, September 15th. Three research analysts have rated the stock with a sell rating, one has given a hold rating and one has issued a buy rating to the company. According to MarketBeat, the stock has an average rating of "Hold" and an average price target of GBX 675.60 ($8.30).
View Our Latest Analysis on TUI
TUI Trading Up 2.8 %
The company has a debt-to-equity ratio of 560.10, a quick ratio of 0.29 and a current ratio of 0.48. The stock has a market capitalization of £2.53 billion, a P/E ratio of 507.84, a price-to-earnings-growth ratio of -0.22 and a beta of 2.17. The stock has a 50-day moving average price of GBX 445.40 and a two-hundred day moving average price of GBX 513.10.
About TUI
TUI AG, together with its subsidiaries, provides tourism services worldwide. It operates hotels and resorts under the Robinson, Riu, TUI Blue, Blue Diamond, TUI Suneo, and TUI Magic Life brands. The company is also involved in the tour operation and airlines businesses. In addition, it operates cruise liners under the Mein Schiff, Hapag-Lloyd Cruises, and Marella brands.
Featured Articles
Receive News & Ratings for TUI Daily - Enter your email address below to receive a concise daily summary of the latest news and analysts' ratings for TUI and related companies with MarketBeat.com's FREE daily email newsletter.