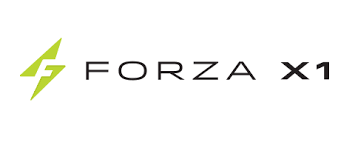 Forza X1, Inc. (NASDAQ:FRZA – Get Free Report) shares fell 3.9% on Wednesday . The company traded as low as $0.62 and last traded at $0.63. 58,582 shares were traded during mid-day trading, a decline of 93% from the average session volume of 848,353 shares. The stock had previously closed at $0.65.
Analyst Ratings Changes
Separately, ThinkEquity initiated coverage on shares of Forza X1 in a research report on Monday, September 11th. They set a "buy" rating and a $5.00 price objective on the stock.
View Our Latest Stock Analysis on Forza X1
Forza X1 Price Performance
The stock has a market cap of $9.46 million, a P/E ratio of -1.11 and a beta of 2.32. The company has a 50 day simple moving average of $0.71 and a 200-day simple moving average of $1.11.
Institutional Inflows and Outflows
An institutional investor recently bought a new position in Forza X1 stock. Jane Street Group LLC bought a new position in Forza X1, Inc. (NASDAQ:FRZA – Free Report) during the third quarter, according to the company in its most recent filing with the SEC. The firm bought 34,743 shares of the company's stock, valued at approximately $67,000. Jane Street Group LLC owned 0.50% of Forza X1 as of its most recent SEC filing. 0.74% of the stock is owned by hedge funds and other institutional investors.
Forza X1 Company Profile
Read More
Receive News & Ratings for Forza X1 Daily - Enter your email address below to receive a concise daily summary of the latest news and analysts' ratings for Forza X1 and related companies with MarketBeat.com's FREE daily email newsletter.